In this example, an Excel file is opening as Read Only.

Ensure the Read-only attribute is not enabled.
Right-click on the file, select Properties
Ensure Read-only is not ticked.
Disable Protected View
In Excel, select File > Options.
In the left panel, select Trust Center.
Select Trust Center Settings.
In the left panel, select Protected View.
Remove the tick for every option.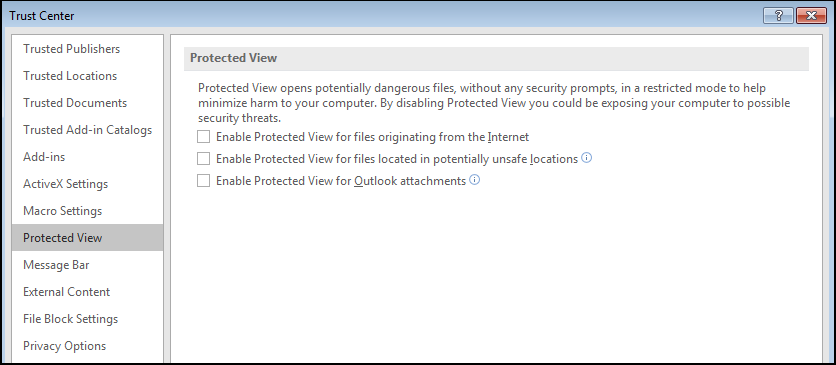 Unprotect the sheet
At the top of the read only Excel file, select the Review tab.
If Unprotect Sheet is an option, select Unprotect Sheet. There will likely be a prompt to enter a password. You will need to know the password to unprotect the sheet.