In this example, when clicking on Attach File, the Attach File drop-down appears for only 1 second, and then collapses. Also, the text updating appears in the upper right hand corner of the drop-down.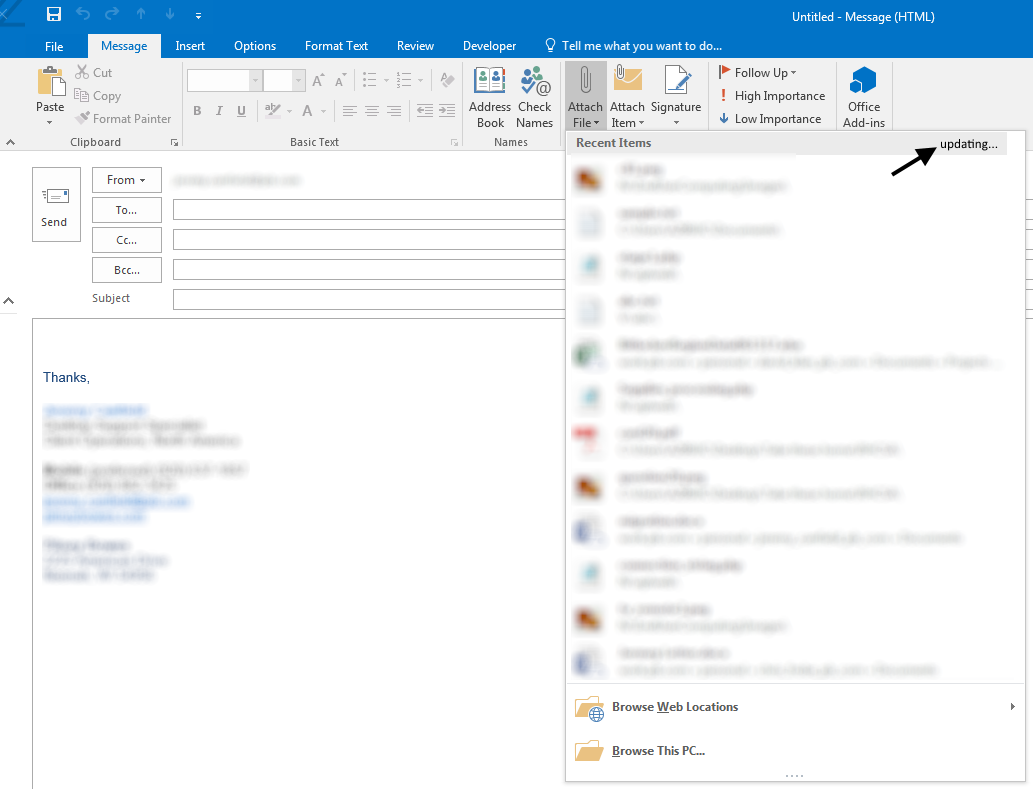 Clearing your Generic Credentials for Microsoft Office may fix this error:
Select the Windows Start icon > Control Panel.
Select Credential Manager.
Remove every entry under Generic Credentials.