Download Eclipse Installer from https://www.eclipse.org/downloads/eclipse-packages. Navigate to your Downloads folder, right-click on eclipse-inst-linux64.tar.gz and select Extract here.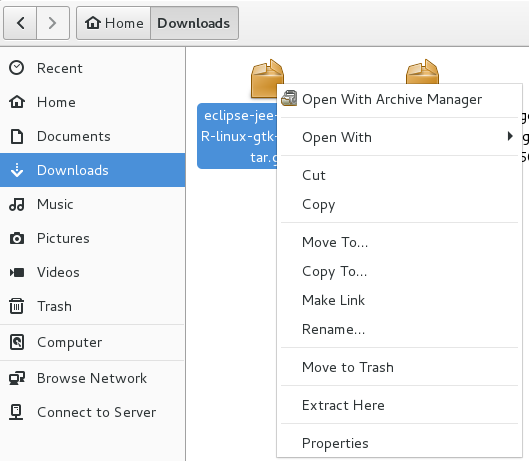 Enter the extracted eclipse-install directory, and run eclipse-inst. You may want to launch ./eclipse-inst from the Terminal as root or with sudo, to ensure you have permission to do the install. Select the product you want to install.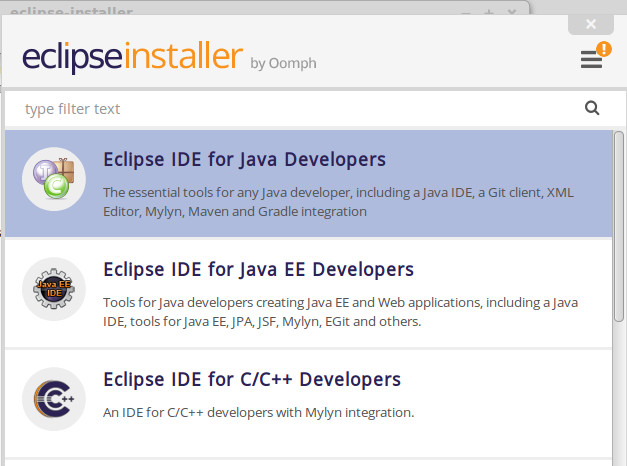 Specify the directory where Eclipse will be installed to, and select Install.

Enter the Eclipse folder, and double-click on eclipse to launch Eclipse.