Before creating a manager queue, you will need to install WebSphere MQ Server or MQ Explorer and MQ Client.
In the left panel of MQ Explorer, right-click on the Queue Managers folder and select New > Queue Manager.
Enter a name for the queue manager, such as MANAGER01, and select Finish.
The queue manager should now be displayed in the Queue Managers folder.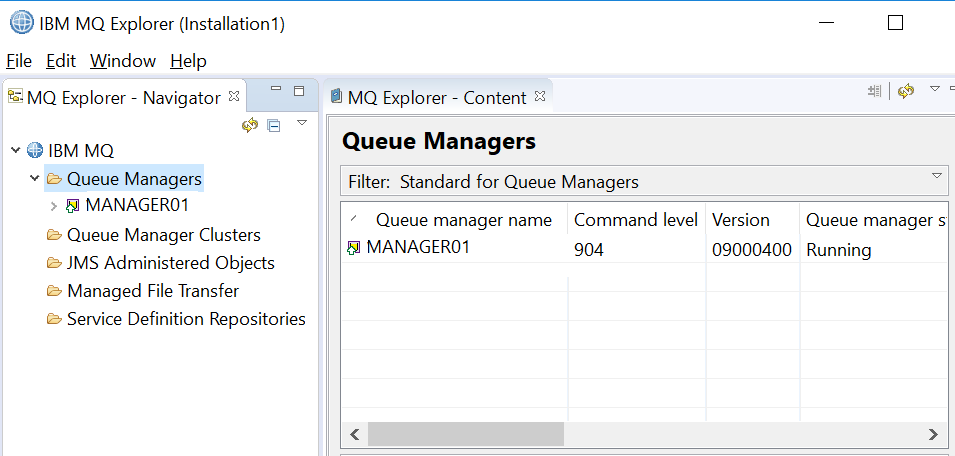 You will next want to create a local queue.