Before creating a manager queue, you will need to install WebSphere MQ Server or MQ Explorer and MQ Client.
---
If using MQ Explorer
In the left panel of MQ Explorer, right-click on the Queue Managers folder and select New > Queue Manager.
Enter a name for the queue manager, such as MANAGER01, and select Finish.
The queue manager should now be displayed in the Queue Managers folder.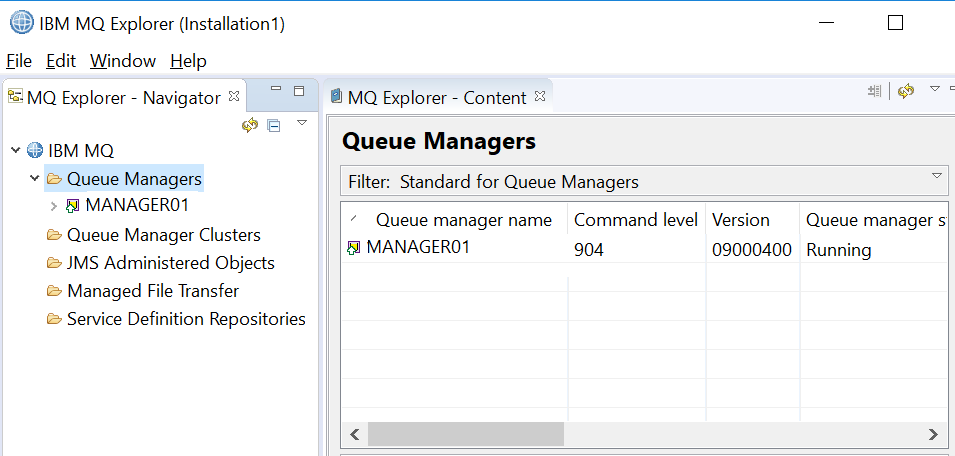 ---
If using Linux command line
Switch to the mqm user.

~]# su - mqm
Create a manager queue named MANAGER01.

~]# /opt/mqm/bin/crtmqm -q MANAGER01
Display the managers that exist on the system.

~]# /opt/mqm/bin/dspmq
Start the manager queue.

~]# /opt/mqm/bin/strmqm MANAGER01
Return to your user account.

~]# exit
You will next want to create a local queue.