In order to add an IBM IHS web server to the Websphere web console, you will first need to install IHS and install the web server plugin.
---
If WebSphere Customzation Toolbox is not installed, install it.
Launch WebSphere Customization Toolbox. If you are not sure where wct.sh is located, use find / -iname *wct.sh* to determine where it is located.

~]# /opt/IBM/WebSphere/Toolbox/WCT/wct.sh
Select Web Server Plug-ins Configuration Tool and then select Launch Selected Tool.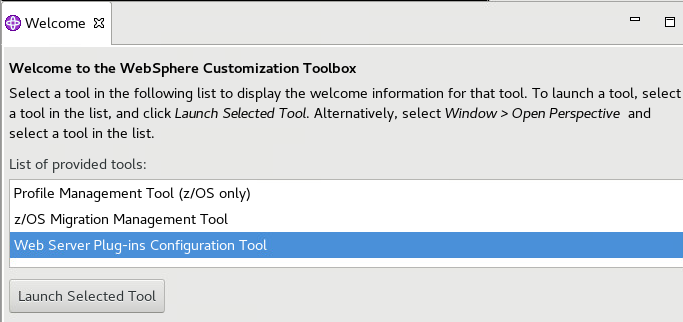 Select Add. In the pop-up box, enter any name you would like. The plugin location must be the location of the WebSphere plugins. Select Finish.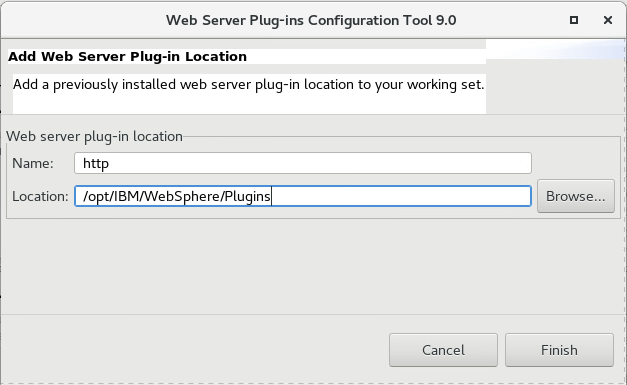 Select Create. Select the appropriate server type and select Next. Since we are using Linux HTTPD web server, Apache Web Server V2.4 is the appropriate selection.

Remove the check from Setup IBM HTTP Server Administration Server and select Next.

Enter the location to the web server configuration file and select Next.

Give the web server a name, and select Next.

Since the web server is on the same system as the WebSphere application server, select Local, and then provide the directory to where the Websphere application server is installed, and select Next.

Select a profile and select Next. Select Configure and then select Finish.

---
Add the web server to the WebSphere web console
In the left panel of the WebSphere web console, expand Servers > Server Types, and select Web server. Select New. Enter the server name, type, host name and platform, and select Next.

Select IHS and select Next.

Select the port, web server location, plug in location, and mapping, and select Next. This will not install IHS or the plugin. Both IHS and the plugin must already be installed on the target server.
Select Finish and then select Save.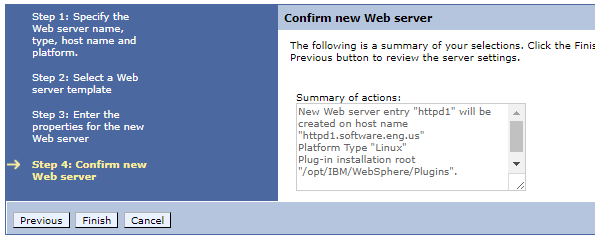 ---
You should now be able to start the web server using the web console.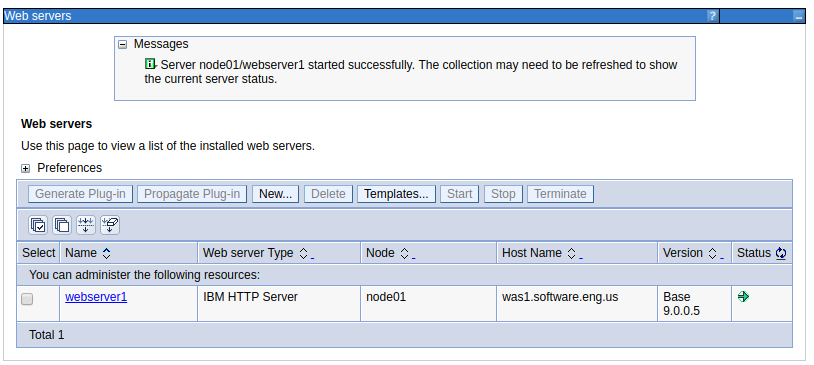 Likewise, you should be able to stop the web server using the web console.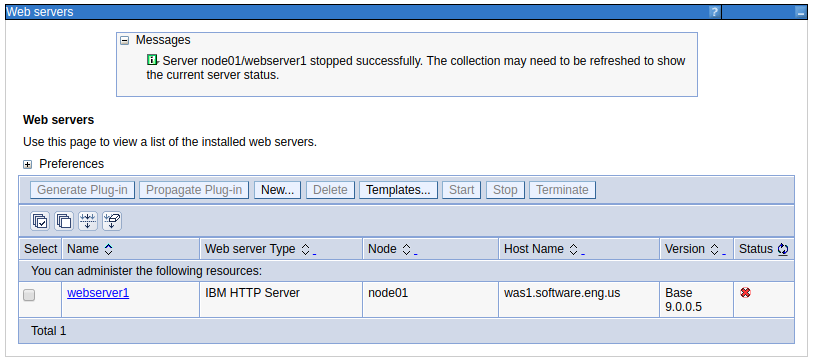 Once stopped, when attempting to request the URL of the web server, an error should be displayed, because the web server is stopped.