When a Linux web server fails to properly produce content, such as HTML pages, Chrome will usually display "This site can't be reached."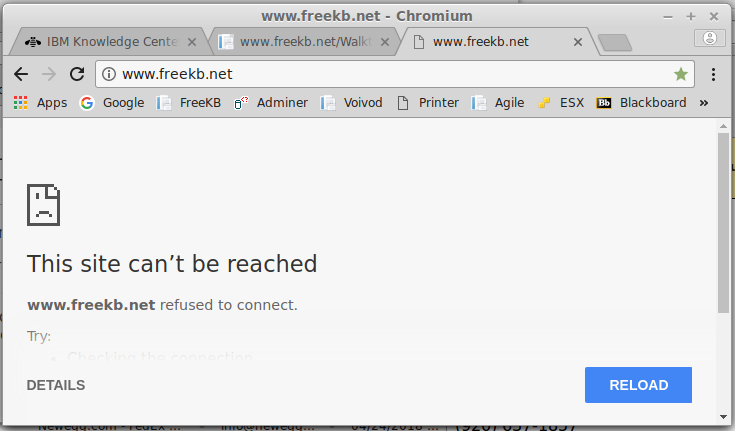 Firefox will usually display "Unable to connect."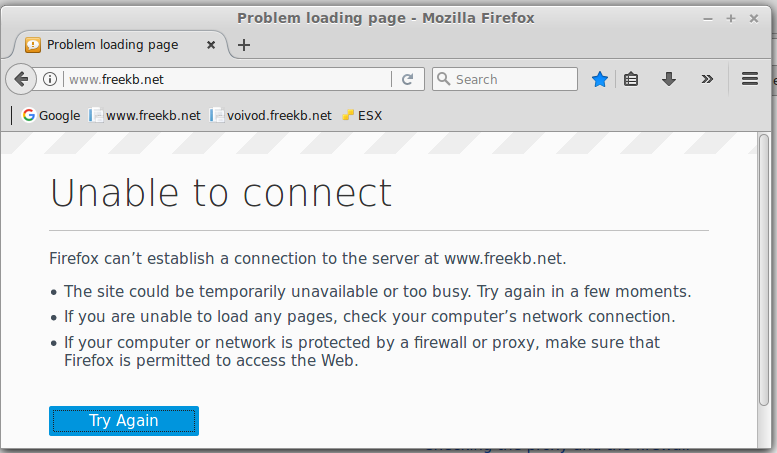 ---
Check for HTTPD processes
Use the ps command to determine if the web server processes are running.

ps -ef | grep httpd
In the output of the ps command, ensure there are 4 lines for the web server processes.

/path/to/httpd.conf -k start
/path/to/httpd.conf -k start
/path/to/httpd.conf -k start
/path/to/httpd.conf -k start
If there are no active processes for the web server, you will need to start the web server.
---
Check DNS
If the web server fails to start, use the nslookup command to determine if DNS is able to resolve the hostname to an IP address. If not, DNS will need to be configured.

C:\> nslookup www.example.com
Server:   ns1.example.com
Address:  10.80.140.51

Non-authoritative answer:
Name:    www.example.com
Address:  10.81.146.140

Also ensure the httpd.conf file is listening on port 80, and has the IP address of the operating system.
---
Check the error log
Check the web_server_root/logs/error_log for event "server reached MaxClients setting". If this event is found, restart the web server. The MaxClients setting, which is usually 300 or 600 simultaneous connections, can be found in the web servers httpd.conf file.

[Thu Apr 26 02:36:36 2018] [error] server reached MaxClients setting, consider raising the MaxClients setting