WebSphere can be configured to add messages to the log before a certificate is set to expire, and to also optionally send an email before a certificate expires.
In the left panel of the WebSphere admin console, expand Security and select SSL certificate and key management.
Select Manage certificate expiration.
The General Properties will be displayed. This is where you can configure the number of days before a certificate expires that you would like to be notified. By default, the notification will be written to the message log. In the right panel, you can select "Notifications" to configure email notification.
You can also automatically have certificates replaced when they expire at the bottom of the General Properties page.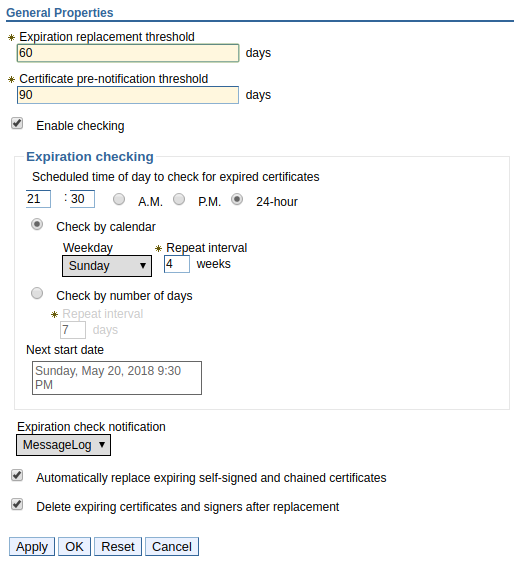 To configure email notifications, in the right panel of the General Properties page, select Notifications and then select Message Log. Enter the email address and email server that will be sending the email, and select OK.