This assumes you have created a new edition of an application. Lets say some users should get edition 1 of the application and other users should get edition 2. Routing policies are used to determine if a user gets edition 1 or edition 2.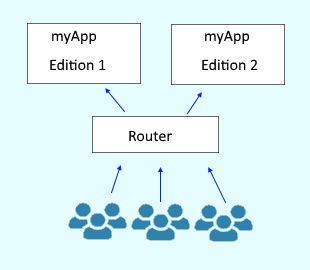 In the WebSphere admin console, select Applications > All applications > your application and select the Routing Policies tab. Expand Work classes for HTTP requests > Default_HTTP_WC. By default, an application will not have any routing rules. Select Add Rule.

Here is an example of a routing rule to route to edition 2.