Navigate to https://www.microfocus.com/en-us/products/sitescope-application-monitoring/download and download SiteScope_<version>_for_Linux_64bit.zip. Move the zip file onto the server that will run SiteScope. Unzip the file.

unzip SiteScope_<version>_for_Linux_64bit.zip -d /tmp/sitescope
Invoke the installer and follow the prompts.

/tmp/sitescope/SiteScope_<version>_setup.bin -i console
After SiteScope has been installed, start SiteScope.

/opt/HP/SiteScope/start
You should now be able to access SiteScope by navigating to https://<hostname>:8443/SiteScope. You will need to have a recent version of Java installed on the PC that you will be using. If all goes well, you should get a view that looks something like this.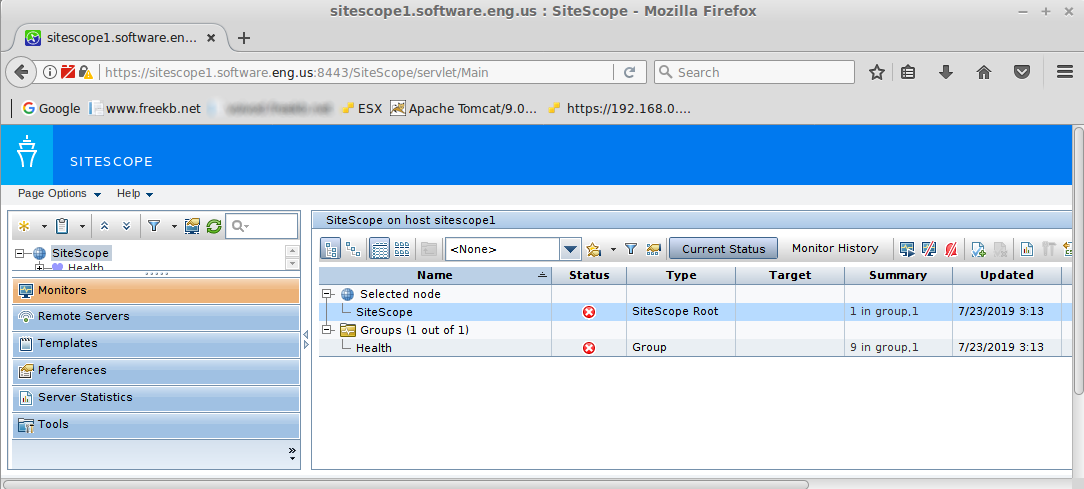 Next you will want to add remote servers and ensure the connection to the remote servers is successful.