If you are not familar with the basic usage of Command Line Workstation (CLW), check out our getting started article.
Before you turn on or turn off an agent, you probably want to be familar with the list agents command. Let's say you want to turn off JVM2.

java -Duser=<your username> -Dpassword=<your password> -Dhost=<hostname> -jar CLWorkstation.jar turn off agents matching .*server2|Tomcat|JVM2.*
In the Introscope client, the agent will be greyed out. The turn off command has the same result as right-clicking on the agent in the client and selecting "Shut Off 'agent name'".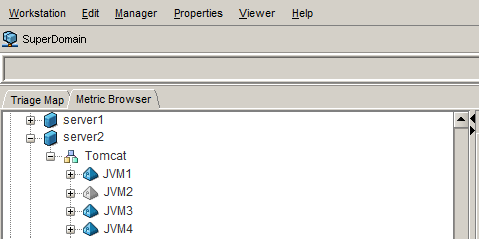 To turn the agent back on.

java -Duser=<your username> -Dpassword=<your password> -Dhost=<hostname> -jar CLWorkstation.jar turn on agents matching .*server2|Tomcat|JVM2.*