By default, the domain name field at Security > Global Security > Web and SIP security > Single sign-on (SSO) is empty.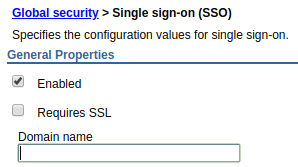 This is usually OK, as domain name is obtained from the dmgr URL. For example, if your dmgr URL is dmgr.example.com, then domain name will default to example.com. If you have different domain names across servers, you will want to define your domain name and save the change to the master configuration.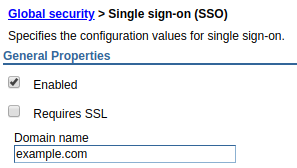 If you do not define domain name, the following warning will be displayed when attempt to setup LTPA on additional servers.