GitHub is a website that is used to share code, so that others can download and use the shared code. As an example, the first thing most any programmer learns is how to create the Hello World index.html web page. At GitHub, you could search "Hello World HTML". Something like this will be displayed. Let's select the first result.

In this example, index.html contains the code that will produce the Hello World page. You can select index.html to view the code.

There is a Clone or download button. Selecting Download ZIP will download something like hello-world.zip to your local PC.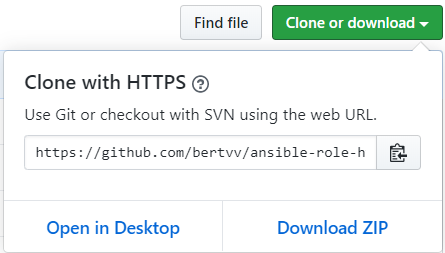 Or, if you have Git installed on your PC, you can use the git clone command to download the files to your local PC.

C:\Users\jeremy>git clone https://github.com/bertvv/hello-world.git
. . .
Cloning into 'hello-world'...
remote: Enumerating objects: 393, done.
Receiving objects:  75% (295/393)ed 0 (delta 0), pack-reused 393Receiving objects:  72% (283/393)
Receiving objects: 100% (393/393), 67.47 KiB | 463.00 KiB/s, done.
Resolving deltas: 100% (172/172), done.