Go to www.pendrivelinux.com.
At www.pendrivelinux.com, select the option Univeral USB Installer.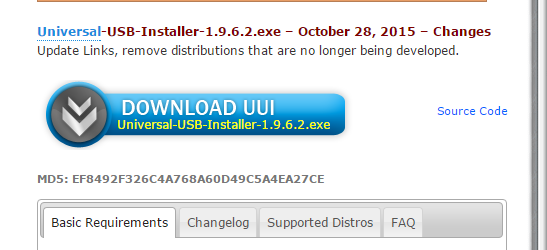 Click on the Download UUI button. If prompted to Run or Save, select Save. This will download the Universal USB Instaler (UUI) program to your Downloads folder.
Connect your flash drive to your computer.
In your Downloads folder should be a file Universal-USB-Installer-version. Launch the Universal USB Installer.
The next page has a few steps.

If prompted, click I Agree.
Click the drop-down menu and select the Operating System (OS) from the list. If the OS you want to mount on your flash drive is not listed, try Unlisted Linux ISO.
Browse your computer and select the ISO.
From the drop-down, select the drive of your USB flash drive. Also, check-mark the option to format the drive. Be aware that this will erase all data on the flash drive, so if you have data on the flash drive you need, copy the data.
Click the Create button. A warning will appear. In the warning, click Yes.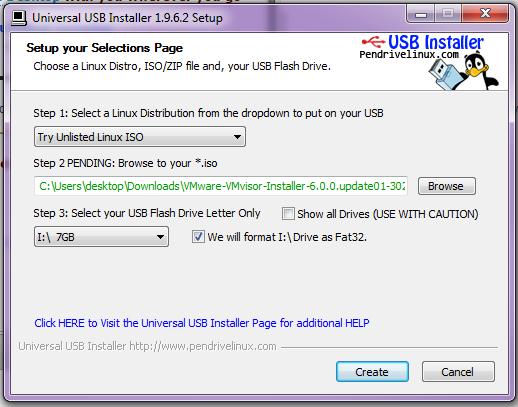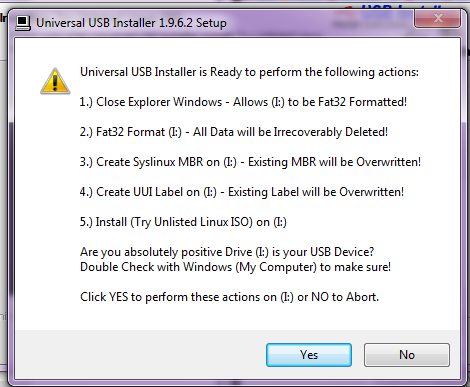 Once completed, a completed message will appear. Click Close. Your flash drive will now be listed as UUI, and contain many system files. Your flash drive is now a bootable .ISO.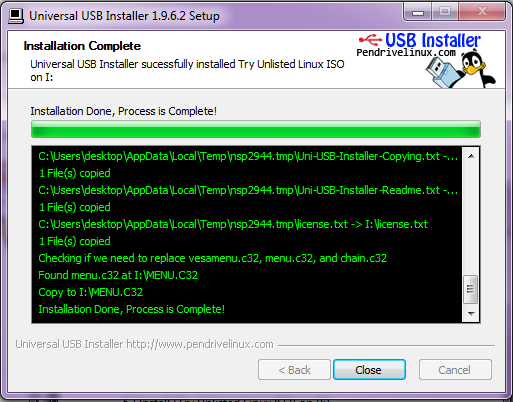 .
Web design by yours truely - me, myself, and I | jeremy.canfield@freekb.net |