In the left panel of MQ Explorer, expand Queue Managers > your local queue manager.
Select the Queues folder.
Right-click on a queue and select Put Test Message.
Type a message, such as Hello World, and select Put message.
In this example, the message Hello World is put into QUEUE01.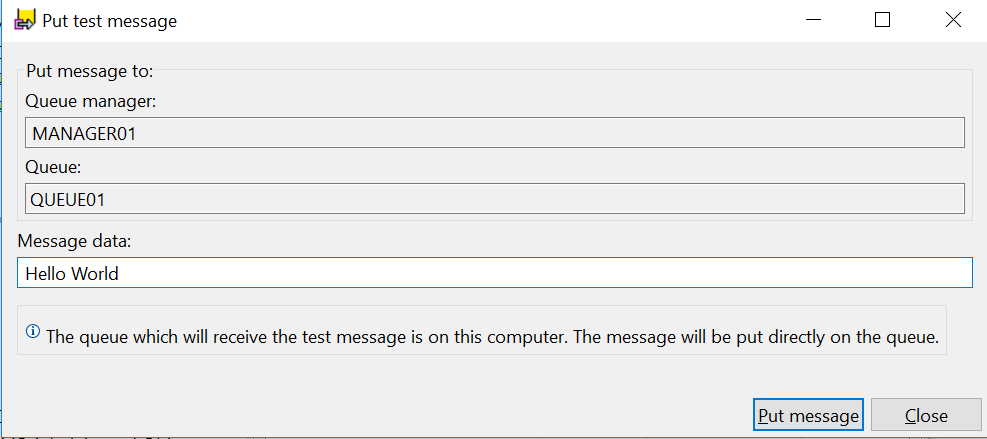 You can also use MQ Explorer to view the messages in a queue.