This error appears when attempting to connect to a queue in MQ Explorer.

In this example, the channel name being used is CHANNEL2.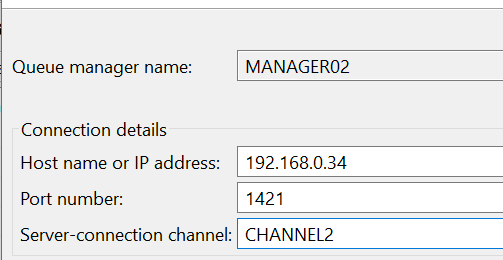 On the MQ server, switch to the mqm user.

~]# su - mqm
Start the MQSC utility for the queue manager (MANAGER02 in this example).

~]# /opt/mqm/bin/runmqsc MANAGER02
Display the channel. In this example, the correct channel name is CHANNEL02. Using CHANNEL02 in MQ Explorer should resolve the error.

display channel(*)
CHANNEL(CHANNEL02)
Exit the MQSC utility.

end
Return to your user account.

~]# exit