In the WebSphere admin console, expand Resources > JDBC or Resoruces > JMS.
Select any resource.
Select JAAS - J2C authentication data.
Select New.
Give the J2C alias a name and define the username and password. Select OK.
Select Save.
In this example, a J2C alias named mySQL is created.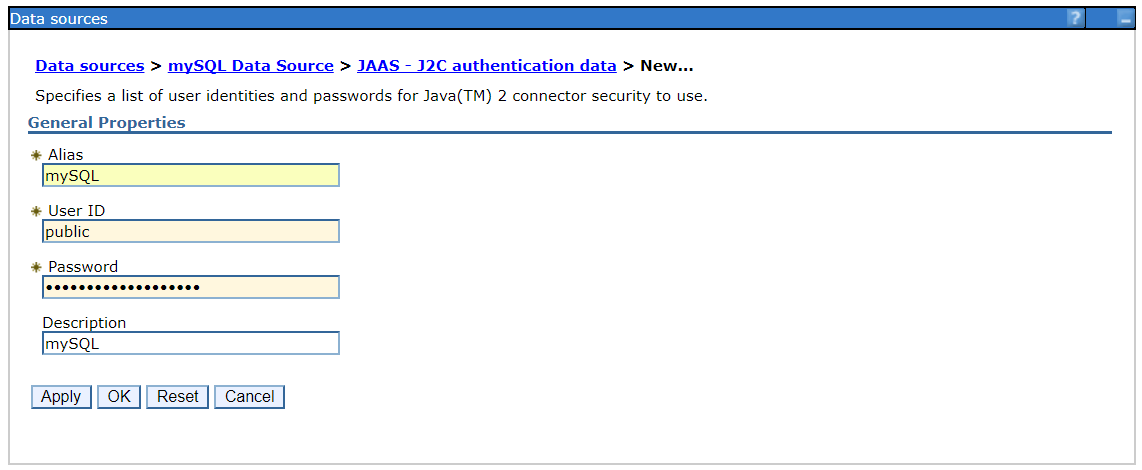 On the WebSphere server, the J2C aliases you've created will be in the security.xml file.
---
IBM WebSphere - JDBC data source and J2C alias
Configure a Java app to use a JDBC
Connect to a SQL database via DataSource
Connect to a SQL database via DriverManager
---
At Monitoring and Tuning > Performance Viewer > Current activity > your application server > Summary Reports > JDBC Connection Pools > your JDBC provider > your JNDI, the connection count should be 1 for the single connection to the database.