IBM Installation Manager is used to install WebSphere Application Server. If you have not installed IBM Installation Manager, follow the directions in the article on how to install IBM Installation Manager. You will also need to add a repository to Installation Manager that contains WebSphere Customization Toolbox.
---
Launch IBM Installation Manager.

~]# /opt/IBM/InstallationManager/eclipse/launcher
Select Install.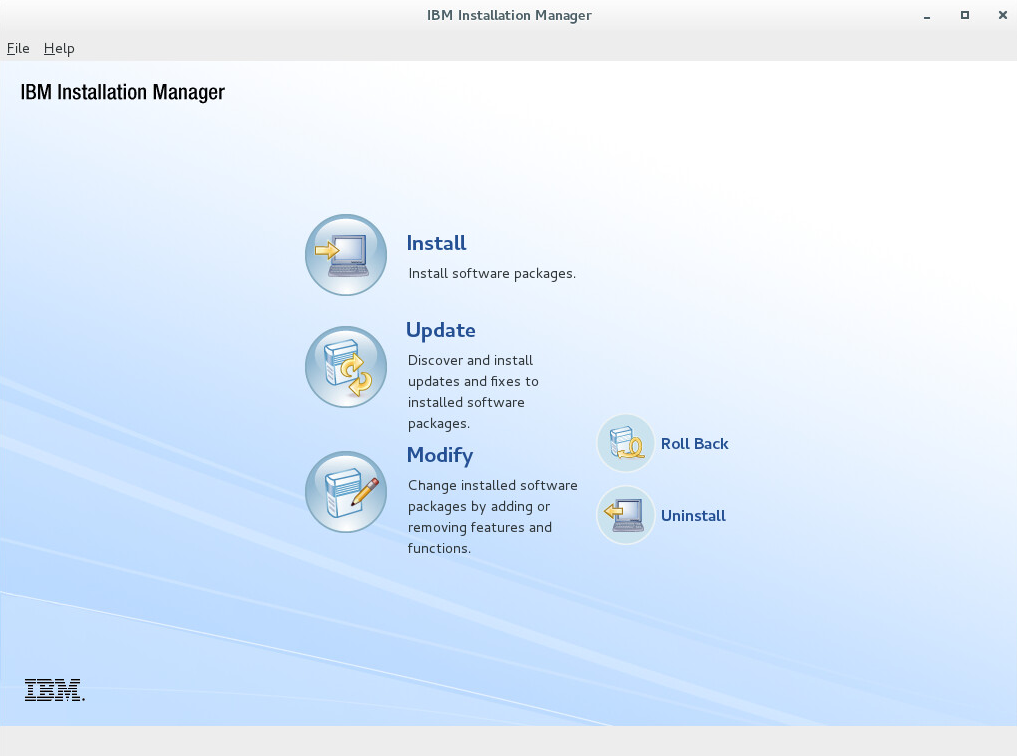 Check WebSphere Customization Toolbox and select Next.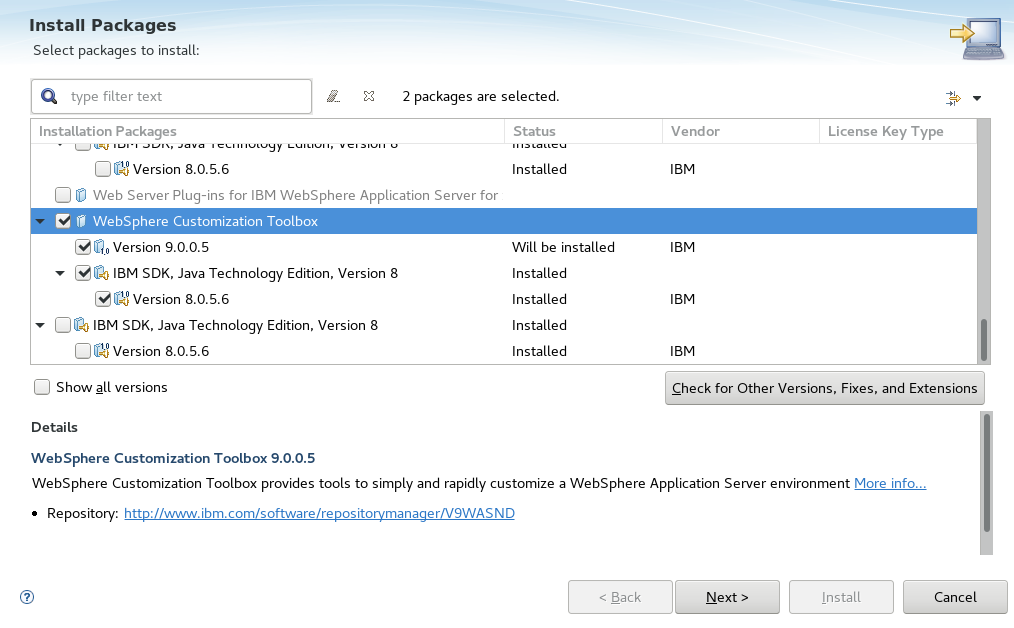 Check I accept the terms in the license agreement and select Next.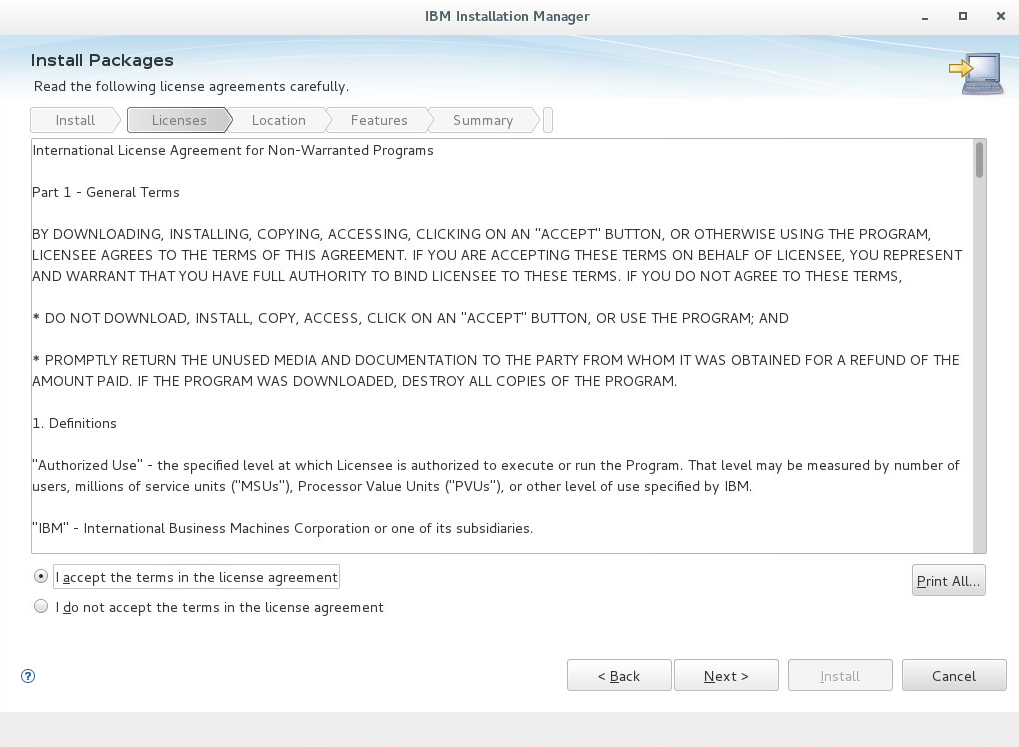 Select Next.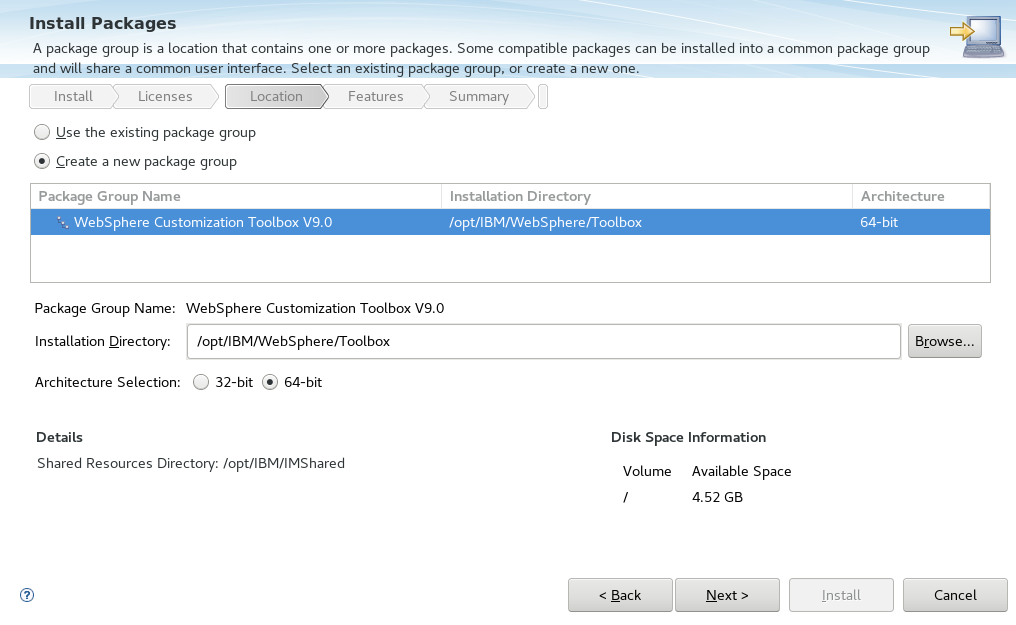 Select Next.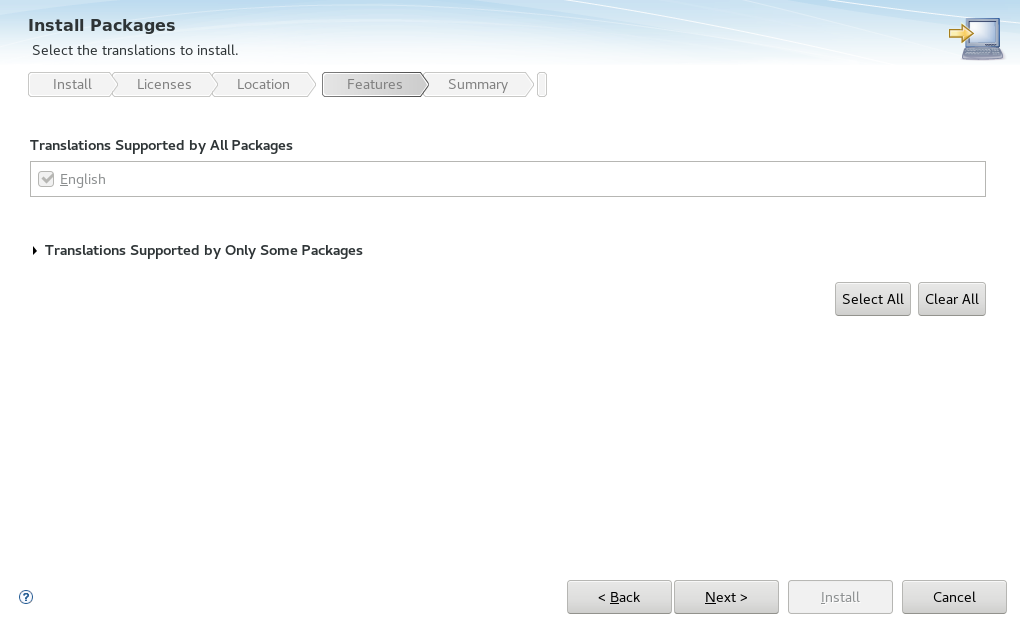 Select Next.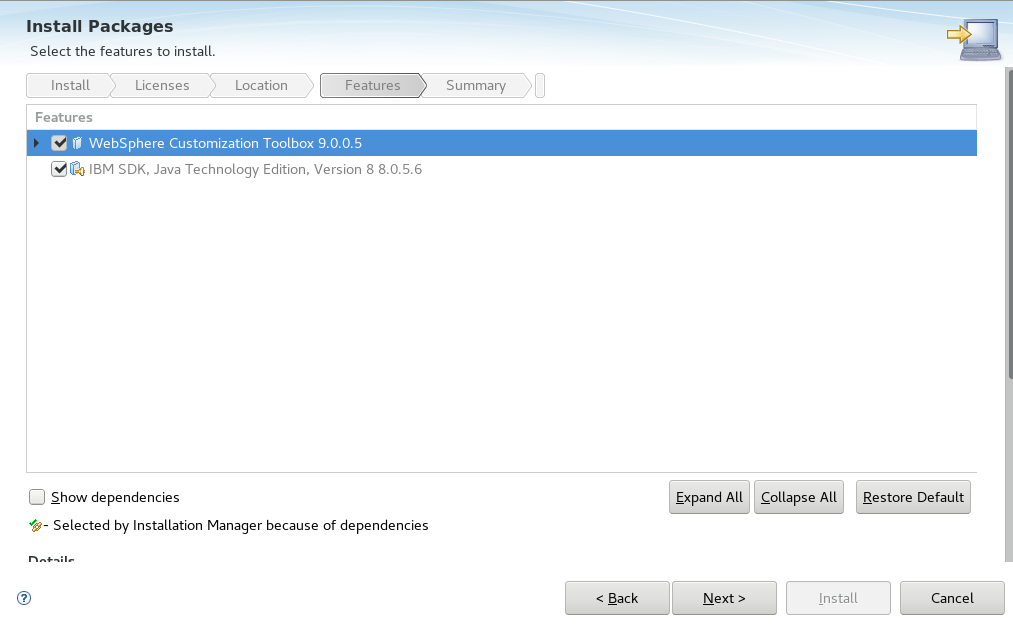 Select Install.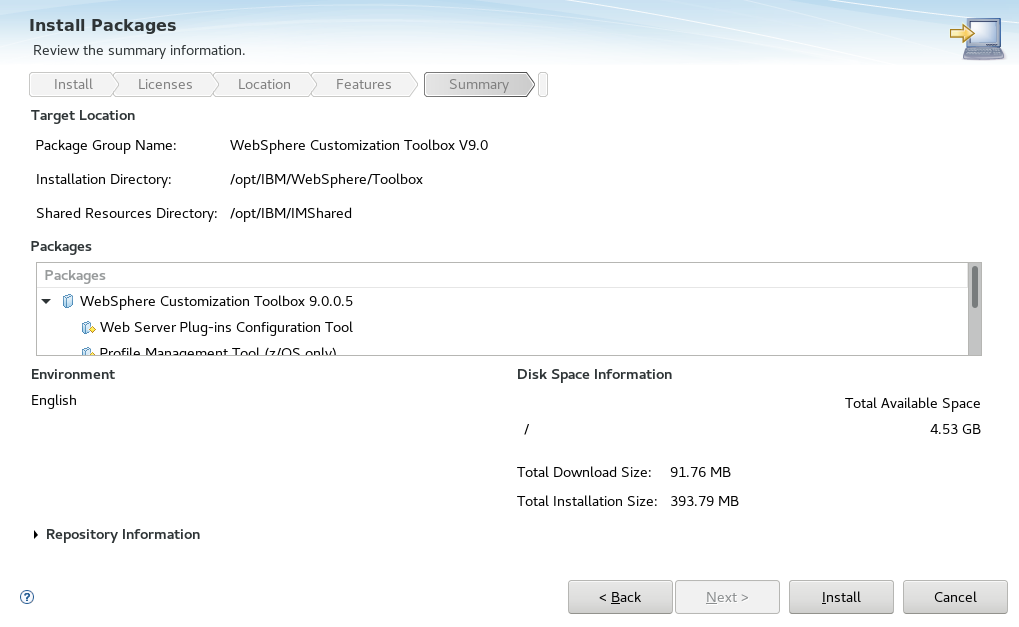 After installation, ensure WebSphere Customization Toolbox is selected and click Finish.