In the ihs_home/conf/admin.conf file, give the admin server a port, user, group, and server name.

Listen 8008
User john.doe
Group webgroup
ServerName ihs.example.com:8008
Create the users password.

ihs_home/bin/htpasswd -b ihs_home/conf/admin.passwd your_username your_password
Start the admin server.

ihs_home/bin/adminctl -k start
Ensure the admin server is running.

~]# ps -ef | grep httpd
nobody  12345  1234  0  07:04  ?  00:00:00 -f /path/to/admin.conf -k start
You should now be able to use the IHS admin server. There is no web interface for the admin server. If you navigate to www.example.com:8008/wasadmin, there will be a prompt for your username and password.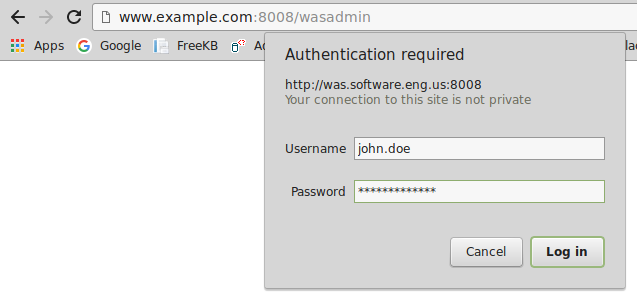 When you provide your username and password, the following page will be displayed. This is normal, and not suggestive of a problem.

There are other parts of IBM software that will use the admin server. For example, if you want to be able to start or stop IHS from a WebSphere deployment manager, you will need to provide the admin server port and credentials when adding the web server to the dmgr.