If you are not familiar with how SSL works in WebSphere, check out our getting started article.
In the WebSphere admin console, at Security > SSL certificate and key management > Manage endpoint security configurations, the nodes, clusters, application servers, and web servers federated into the dmgr will be displayed. Here is a screen shot of my configuration at one point in time. Notice the two main groups are inbound and outbound.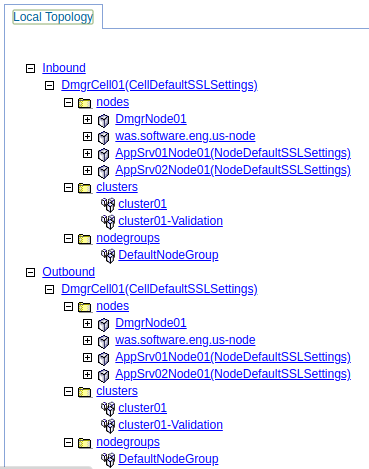 Selecting a node, cluster, application server, web server or virtual host will let you see the keystore being used by the component. In this example, the WC_defaulthost_secure virtual host is using CellDefaultSSLSettings.