Use yum to install httpd.

~]# yum install httpd
Start and enable HTTPD, and ensure HTTPD is active and running.

~]# systemctl start httpd
~]# systemctl enable httpd
~]# systemctl status httpd
On a PC in the same subnet as the web server, navigate to http://x.x.x.x (replace x.x.x.x with the IP address of the web server). The default page should be displayed.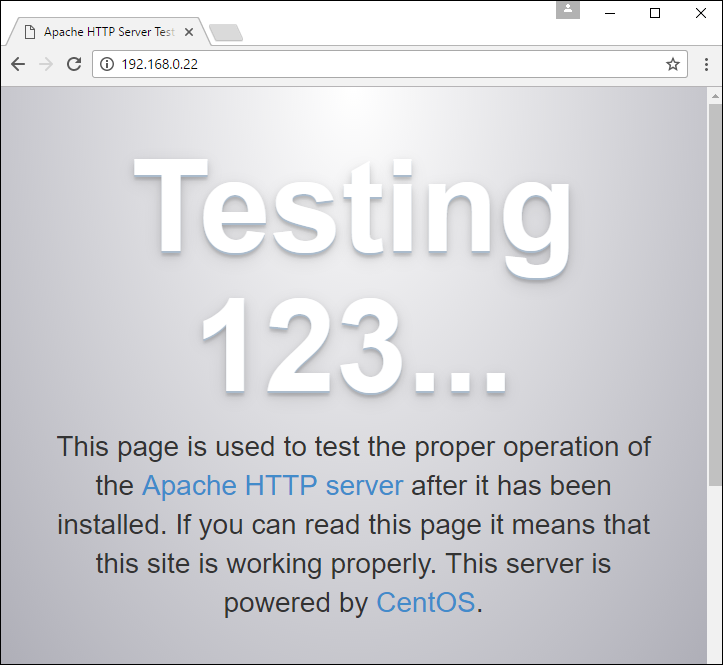 There are many configurations that can be made to the /etc/httpd/conf/httpd.conf file. For now, the only setting is to remove the comment from ServerName and to enter the hostname and port of your server.

ServerName www.example.com:80