To determine the port of an application.
In the left panel of the WebSphere web console, expand Servers > Server Types.
Select WebSphere application servers.
Select the application server.
Expand Ports. The WC_defaulthost value is the port the application server is using for application.
In this example, the port is 9080.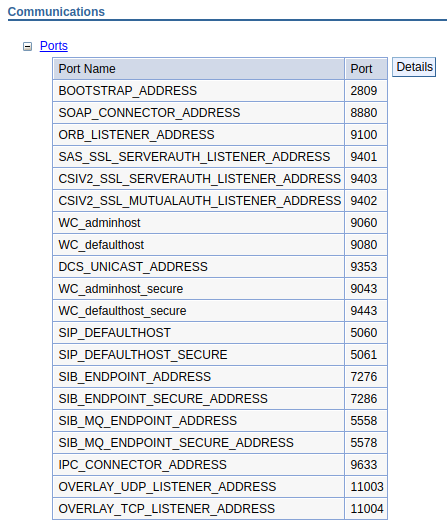 To display the application in a browser, you need to know the hostname, port, and context root. For example, if the hostname is www.example.com, the port is 9080, and the context root is /beta, you would be able to display the application by navigating to www.example.com:9080/beta.