This assumes you have read our getting started article on updating an WebSphere application.
In this example, an deployed app's index.jsp page contain the following. Let's say the index.jsp page and example.properties files were updated. The updated file can be deployed, instead of having to deploy the entire app.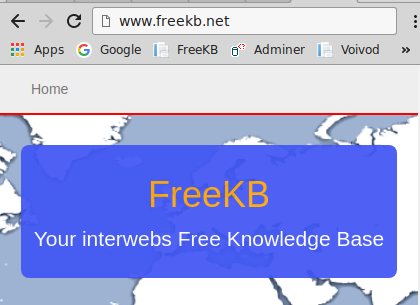 To replace the files, you will create a .zip or .gzip (Linux) archive that contains the files. It is important to ensure that the name of the .zip or .gzip archive contains the exact name of your deployed app (Beta.war in this example). After selecting the .zip or .gzip archive, select Next > OK > Save. The app will need to be restarted for this change to take effect. You will probably also need to clear your browsers cache to see the change made to index.jsp.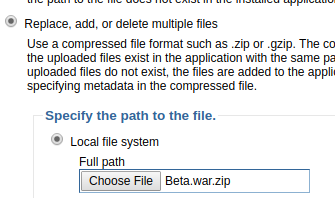 To remove files, you will place the ibm-partialapp-delete.props in the apps META-INF directory.
After the change was made, reload the app, and the app should reflect the changes that were made to the files.