"Server cannot be started because the node agent for servers xxxxx on node xxxx is not active" is displayed in the WebSphere admin console when attempting to start a JVM or cluster, and the JVM or cluster is in a node that is not active. In this example, server01 and server04 cannot be started because node02 is not active.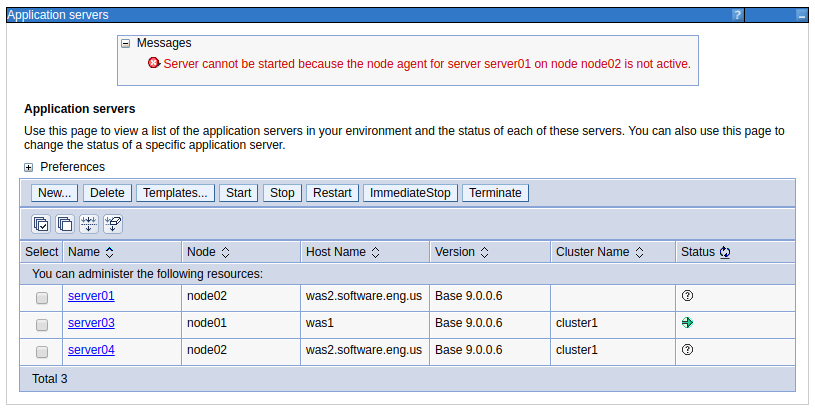 First, start the inactive node. If the nodes are succesfully started, you should then be able to start the JVMs or start the clusters.
If you do not know why the node is inactive, check the was_home/profiles/your_profile/logs/your_node/nodeagent/SystemOut.log to determine why the node became inactive. In this example, the SystemOut.log identifies an issue making a connection to the LDAP server. In this scenario, you would want to check the LDAP servers for issues.

[9/10/17 3:33:31:261 CDT] 00000001 LdapRegistryI A   SECJ0418I: Cannot connect to the LDAP server ldap://example.com:389.