A node contains one or more JVMs and one or more applications. Starting or stopping a node will restart the JVMs and apps in the node. Nodes cannot span multiple computers.
When creating a profile, if you do not specify a node name, the node name will be the hostname of the computer followed by "Node01", such as was1Node01.
Nodes can be managed or unmanaged. By default, a node is unmanaged. A managed node is managed by a node agent or administrative agent. An unmanaged node is not. Federating a node into a deployment manager automatically creates the node agent, which results in the node being managed.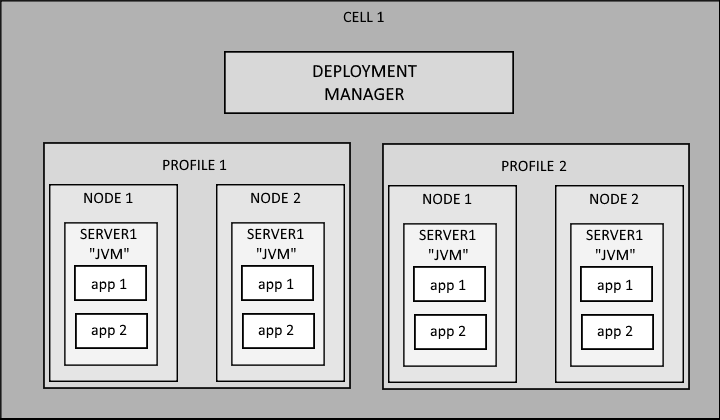 ---
Web console
If you want to start or stop a node using a deployment manager, add the node to the deployment manager.
In the left panel of the WebSphere web console, expand System administration > Nodeagents.
Check the node agent that you want to restart, and select Restart.
---
Command Line
Start a node agent.

~]# /opt/IBM/WebSphere/AppServer/profile/profile_name/bin/startNode.sh node_name
. . .
ADMU3000I: Server nodeagent open for e-business; process id is 12345
Stop a node agent.

~]# /opt/IBM/WebSphere/AppServer/profiles/profile_name/bin/stopNode.sh node_name
. . .
ADMU4000I: Server nodeagent stop completed.